Sue Handy Sanders
Maple Grove, MN
E-Mail: susanders@gmail.com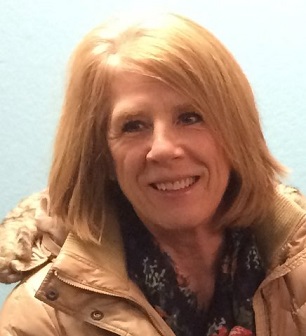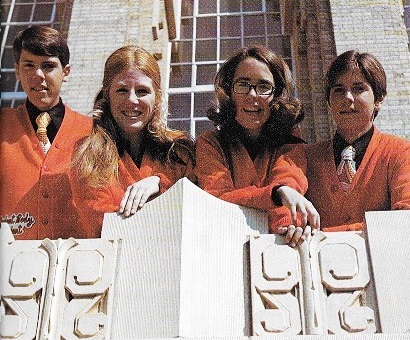 Comments from 2016:
Itís unbelievable that 2016 is here and itís been 45 years since graduation from Ogden High. I loved being a TigerÖstill do.
Since my last update (2001!) so much as happened for us. Iím still married to Kirk Sanders (OHS í70), and still keep busy with family and church responsibilities. I still enjoy gardening, reading, singing in a select chorale, teaching piano, riding my road bike on the fabulous bike trails in the greater Twin Cities area plus a host of other interests. I sure wish that I could say that I was skiing here, but just X Country, not downhill!
Since 2004, we have lived in the state of 10,000 Lakes: Minnesota. Itís a tremendous state with lots of wonderful things to see and doÖespecially in the summer and autumn. It is a beautiful place.
During these past 12 years lots of growth and changes have happened for our family: three of our four children have married and now have their own families who have given us 11 grandchildren. We are pretty crazy about all of them. The most amazing thing is that while my husband and I moved here, our three daughters moved here, too. That puts us at a 15 minute drive to two of them and our 8 grandchildren. Crazy! Our favorite son (and only one) lives with his family of three little boys in Sandy, Utah and has for the past year; we still have very strong ties to Utah and at least 5 reasons to get back including my five siblings.
Go Tigers!

Comments from 2001:
Following Graduation from OHS, I attended Weber State University, graduating with an associate of business administration (do they have one of those anymore?), followed up a few years later with a BA in child development.
I married Kirk Sanders (OHS 70) and we are the proud parents of four great kids, one great son-in-law with one granddaughter in the development stage. Two of our children, Ryan (24), and Erin (19) attend BYU. Our oldest daughter, Leigh (22), and her husband Roger Galloway attend WSU and are now expecting their first baby in November. Emily, the youngest of our group, is 16 and will enter her senior year this fall.
We have lived in Taylorsville, West Valley, Seattle (Mill Creek), Portland (Tualatin), Layton, and will be moving in August to Perkasie (sounds like a disease to me!), Pennsylvania where my husband has been working (and living basically) since October. We are looking forward to living together again and beginning this next phase of our lives.
I have involved myself in family, church, community, school, and personal activities for the past 30 years. I love skiing, gardening, tole painting, reading, exercising, and being with my family. We've had our share of joys and ups and downs, but life is a journey, and believe me--we are traveling!
It has been wonderful living (and skiing) in Utah for the past 6 years; it has also been fun to reconnect with other "old" Tigers. I look forward to seeing all you old folks at the reunion August 10th & 11th! Be there!!
Comments from 1991:
I graduated from Weber State with an Associate in Business Administration and a Bachelor of Fine Arts in Child Development. I also had the opportunity of spending a semester abroad in Salzburg, Austria, with Brigham Young University.
I married Kirk Sanders (OHS, '70) in 1975 and we have four children: Ryan, 14, Leigh, 12, Erin, 9, and Emily, 7. We lived in Salt Lake City for six years before being transferred to Seattle, Washington, where we lived for eight years. For the past year, we have lived in Tualatin, a suburb of Portland, Oregon. We have enjoyed living in different places. I look forward to seeing all of you at the reunion and really appreciate those that gave of their time to organize this great reunion so that we all could enjoy it. Many thanks!