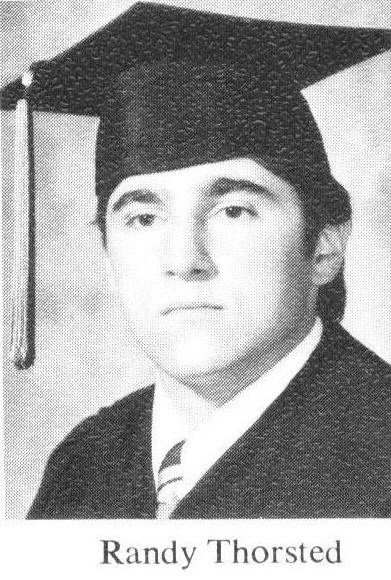 James Randy Thorsted
149 W. 4050 N.
Pleasant View, UT 84414
(801) 782-2849
Comments from 1991:
After graduation, I attended Weber State to study Geology. I skied professionally for twelve years teaching at Snow Basin. While working at Ye Lion's Den Restaurant as general manager, I decided to start my own business and now own Food For Thought Cafe in North Ogden. I married Edris Greenwell (Eddie) and we have two children. We reside in North Ogden.