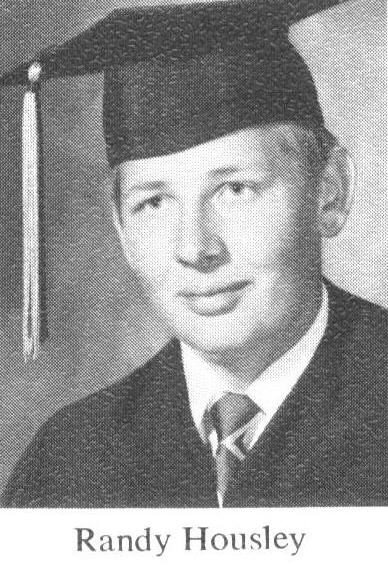 Randy Housley
358 E. 3550 N.
No Ogden, UT 84414
(801) 782-8896
Comments from 1991:
After bumming around for a few years and doing nothing but having fun, I decided I'd better do something worthwhile.
I went to work for Bill Larsen as a bricklayer. That lasted for about seven years and was also a lot of fun.
I married my lovely wife, Darcie, in 1977. She graduated from Weber High in 1974. We have three sons, Josh, 12, Eric, 10, and Brian, 2. We have lived in North Ogden since 1977.
In 1981, I went to work for Westinghouse at Western Zirconium. I still enjoy golfing and skiing, even though I seem to be getting up there in years!