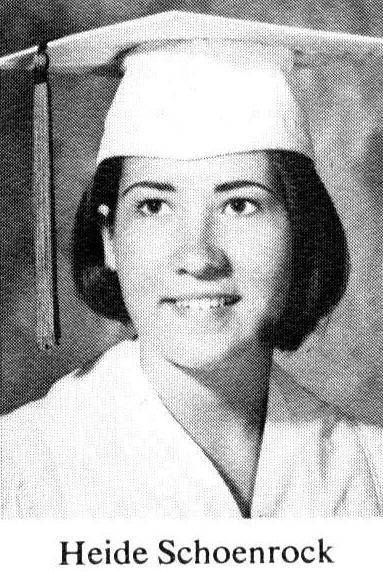 Heide Schoenrock Suess
1390 W. 3815 S.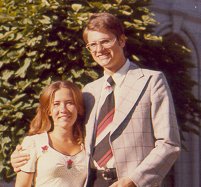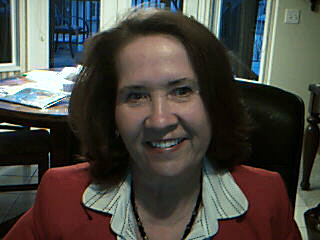 Salt Lake City, UT 84123
801-974-0607
E-Mail: hbsuess@juno.com
Comments from 2001:
In 1991 I officially registered my Drape and Blind Business "Heide's Creative Windows". From 1992-1996 I also worked part-time at Fidelity Investments.
We built a new home in 1994 where we currently live, that was a pain: It took us 1-1/2 years to get it done because one builder defaulted and the other was going bankrupt building our house. On top of it all I got to move into the house myself with the kids since my husband was out of the country on business. I lost a good 25 pounds putting in the sprinkling system and putting in the yard. (To bad that I have gained it back since then)
Two of our oldest children left the nest and our oldest son has blessed us with two grandchildren. Our daughter has lived out of our home since shortly after High School, but moved in again this year, to hopefully get out of debt. Our youngest 15 year old, is doing well in school and hopefully stays on the straight and narrow path, not getting into troublesome ventures like his older siblings have in the past at his age.
The fun things we enjoyed were a trip to Germany (my husband's homeland) in 1997. We took a week long trip to Oahu, Hawaii with my inlaws from Germany in 1999 for our 25th and their 50th wedding anniversaries. Last November 2000 after Thanksgiving we had a blast on the Voyager of the Seas, Royal Caribbean Cruise.
On the work front, I went to work outside of the home again in Spring of 2000 for a Carpet and Drapery Retailer in Salt Lake City. Other than that it's the daily grind of lots of work and very little play. Trying over and over to get to the Spa and get in shape so I won't feel too much of the age thing setting in. (aches and pains). ;-) Can't wait to see the familiar faces, then again I guess age may have changed some of our looks.