Gloria Kunzler Olsen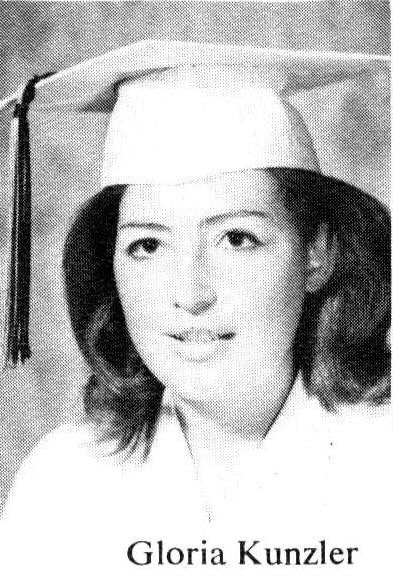 1679 S. 1250 W.
Syracuse, UT 84075
(801) 773-4500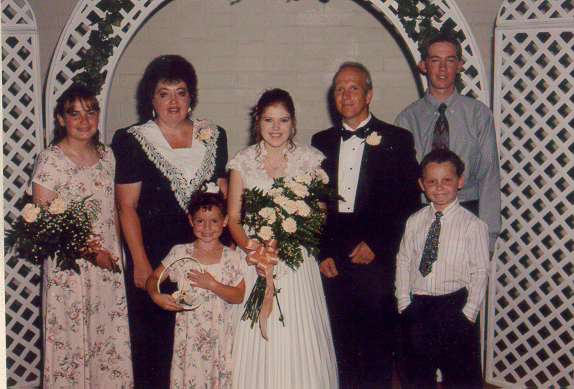 Family at My Daughters Wedding!
Comments from 2001:
My oldest daughter got married and I became a grandma. It's really fun!
I worked part-time on the weekends & then decided to start substitute teaching when my husband had to go to a 2 months school 3years ago. A few months later he died of a brain hemorage, very unexpectedly at the age of 49. This has been most difficult for me and my children. I was able to recertify and am now teaching 4th grade in the Weber School District.
My oldest son is serving a mission in Oregon. My youngest 3 children are still at home.
I teach Gospel Doctrine class in Sunday School. I spend a lot of time with my friends and my family. My oldest daughter built a home in North Ogden and I stay in close contact with her and her family also. I have found that being a single parent keeps you very busy!
Comments from 1991:
I graduated from Weber State University with a B.S. degree in Elementary Education. I married Craig Olson -- I met him in my geography class while at Weber State. I taught elementary school for three years and then quit to stay home with my children. We have five children, ages 1,3,7,10, and 12. We live in Syracuse, Utah. My husband is a contract negotiator at Hill Field and received a master's degree from the University of Utah in economics. We are active in our church and are keeping busy trying to keep up with the kids.