Gary Crittenden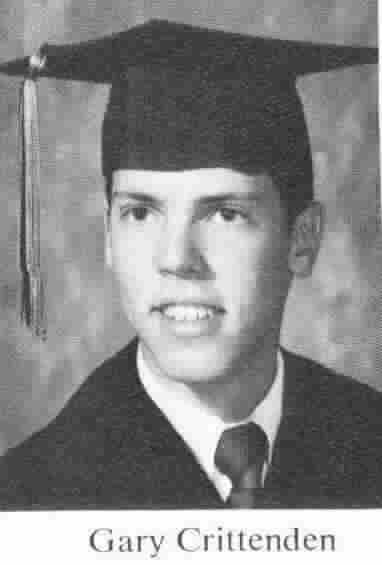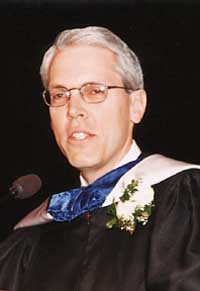 400 Capitol Park Avenue Apt. 501
Salt Lake City,Utah 84103
Comments from 2001:
Since the time of our last reunion, all three of our children have grown-up and left Cathy and me empty nesters. Our oldest daughter Kelli, graduated from BYU. She married Jeff Clark from Naperville, IL. and they live in St. Charles, IL. They had our first grandson on November 3, 2000. Stephanie, our second child, graduates from BYU in April 2001. She is moving close to us and will be living in New York City, where she will work for Morgan Stanley beginning this summer. Spencer, our youngest, after attending BYU, is serving a mission in Montreal, Canada. Spence is due home in December 2001.
Our lives have been filled with supportive families, good friends and great blessings. Cathy and I celebrated our 25th anniversary last year.
Comments from 1991:
After graduating from OHS, I spent two years in Germany on an LDS mission. I graduated from BYU in 1976. After working for a year in Ogden, I attended Harvard Business School, graduating in 1979. I worked for Bain & Company, a business-consulting firm from 1979 to 1990 (except for a year of sabbatical in Salt Lake in 1985). I worked for Bain in Boston from 1979 to 1982, then in Munich, Germany from 1982 to 1987, and then back in Boston from 1987 to 1990.
In 1990, I went to work for Filene's Basement, a former client. Filene's Basement is an off-price retailer with 33 stores in the Northeast. I am the Senior VP for Operations.
I married the former Cathy Cox of Bountiful, Utah, in 1975 when she and I were working in Washington, D.C. We have three wonderful children: Kelli, 14; Stephanie, 12; and Spencer, 10. We live in Belmont, Massachusetts. I split my non-working hours among family, church, scouting, and running.