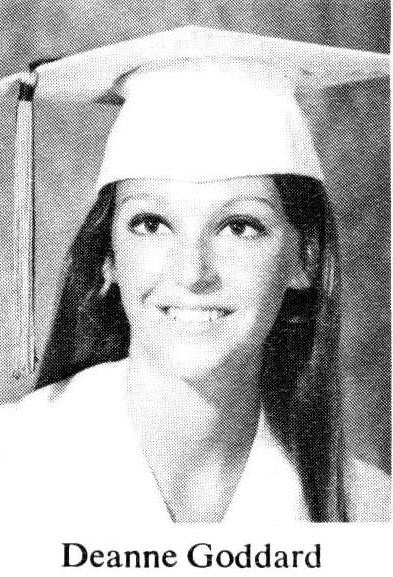 Deanne Goddard Eppich
6085 S. 2950 W.
Roy, UT 84067
(801) 825-3167
E-Mail: deeppich@cs.com
Comments from 2001:
Graduated from Weber State University with Registered Nursing A.D.
Remarried to Dan Eppich
Went on African Safari to Kenya in 2/98.
Comments from 1991:
I have lived and worked in the Ogden area ever since graduating from high school. I worked at Western Mortgage Loan Corporation for thirteen years and at McKay-Dee Hospital for two. I am presently attending Weber State University and will graduate in 1993 with a degree in Nursing. I have two teenage daughters who keep me challenged on a daily basis and I enjoy the out of doors in my spare time.