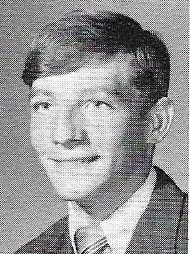 Dave Warner
1423 Highland Drive
Silver Spring, Maryland 20910
E-Mail: dsw4321@gmail.com
Comments from 2016:
I went to OHS through my junior year then received a scholarship to Rowland Hall - St. Marks in SLC where i spent my senior year.
I attended the U of Utah for the fall semester but transferred to the College of William and Mary in Virginia for the second semester and graduated from W&M in 1975.
After graduation, I spent several months backpacking in Europe then moved to the Washington DC suburbs where I have been since. I met my wife Barbara at work in 1979 and we are about to celebrate our 35th wedding anniversary in October. Barbara and I own a financial planning firm in Bethesda, Maryland. We have 3 terrific kids, all employed, educated and settled-in though none have married yet. That will change in November.
We've only been to Ogden twice since high school but it was fun driving around reminiscing. For hobbies, we enjoy traveling, hanging out with family and friends, going to concerts, gardening, photography and hiking. When the tourist season wanes each year, we spend a lot of time visiting museums and other DC sights. Washington is a great place to live. All in all, life has been great.