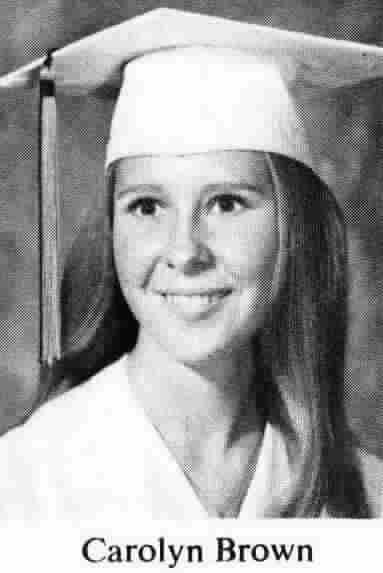 Carolyn Brown Olsen
5268 E. 2200 N.
Eden, UT 84310
801-745-2243
Comments from 1991:
Carolyn Brown Olsen is alive and well and living in Eden, Ut. She is also employed as a schoolteacher in the valley at Valley Elementary.
Following graduating in '71, she attended U.S.U. and Weber State. She received a B.S. in Education at Weber and a Master's degree in Education at U.S.U.
She married Mark Olsen in 1978 and is very proud of her two sons, Michael, 7 years old, and Jesse, 4 years old.
Her hobbies and pastimes include camping, horse back riding and running