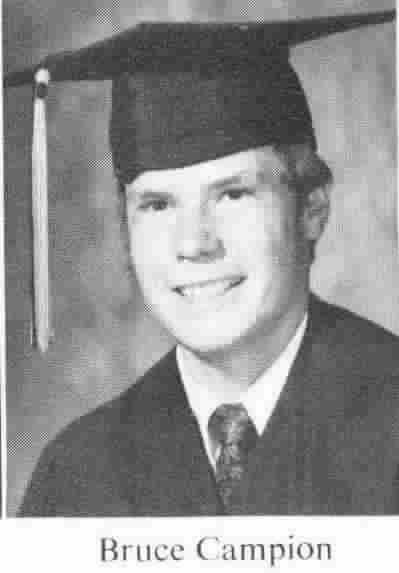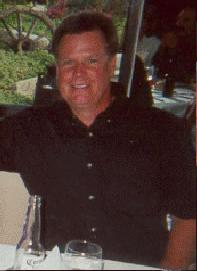 Bruce Campion
1644 Oakcrest Dr.
Ogden, UT 84403
(801) 621-7035
E-Mail: bcampion@wfol.net
Comments from 2001:
I decided I should update my personal information since it has been ten years since the last time.
I remarried in 1992 to Patricia Jones, my date at the 20 year class reunion. All of our kids are grown and living on their own, so it is just the two of us at home, along with two cats and one little dog. If I would have known that pets are so much easier than children, I would have had them instead.
The company I work for, I C M Equipment Company, separated from it's parent company, Wheeler Machinery, in 1996. Our main office is still in Salt Lake City, but since the split we have merged will some equipment companies and bought out several others. We have equipment dealerships in 10 intermountain and western states. A little closer to home, we opened a branch office in Ogden just over two years ago. We are located on the west side of
I-15 buy the 24th street exit.
I have been with I C M Equipment for over 26 years now. I moved into sales 8 years ago and am currently a sales representative for construction equipment sales and rentals. My territory is Northern Utah, Southeastern Idaho, and southwestern Wyoming. With the Winter Olympics coming, and the economy of this area booming, business has been really good.
All in all, life is good and I feel fortunate to have a such a good life.
I will see you all this weekend.
Comments from 1991:
I work for Wheeler Machinery, the Caterpillar Dealership in Salt Lake. I am a field service technician and I repair caterpillar power generation equipment in a five-state area.
I am divorced and live by myself, still in Ogden and still in the Ogden High School District. I have three kids ranging in ages from 11 to 17.