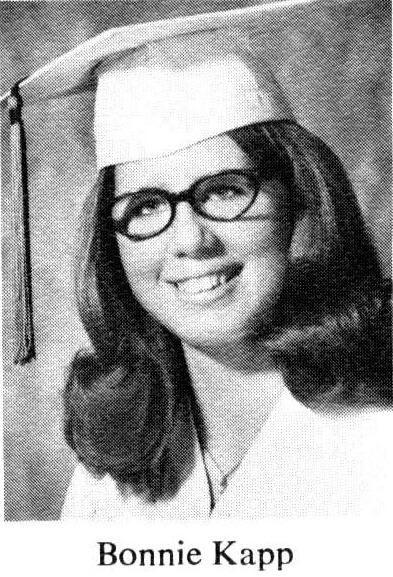 Bonnie Kapp Johnson
804 W. 2550 N.
Clinton, UT 84015
801-773-7254
Comments from 1991:
After graduating from OHS, I went on to Weber State College, majoring in Child Development. I married a wonderful guy named Dave, who had also graduated from OHS a few years earlier. I worked at Farr's Ice Cream a short time while going to school, then I got a job at McKay Hospital as a clerk in the Orthopedic Ward.
We have two children. Tyler, who just graduated from Clearfield High School this year, and Kimberly, who will be in the seventh grade this fall.
I have been a homemaker for the past several years raising our children. Last year, I went back to work as a substitute teacher, but now I work at Fremont Elementary, which I just love.
I have been very active in the LDS church, holding various positions from Stake Primary Secretary to Young Women's President. My husband is in the Bishopric and I am 1st counselor in the Relief Society. I am also serving as secretary in the P.T.A.
We have lived in Clinton for the past 15 years and really enjoy our community. We love to travel, especially to fly. Our favorite places are St. Louis, New Orleans, and Minneapolis. We also like to hook our trailer up to our van and go camping.